LNG plant blast cripples US gas exports
9 months ago — June 10, 2022 3:47 AM
No Comments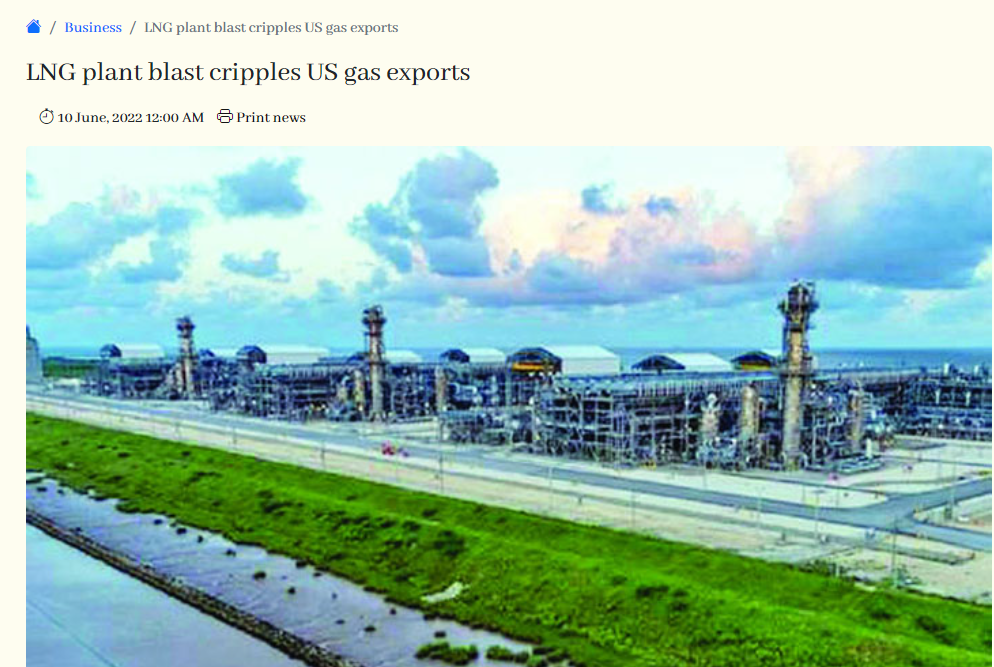 Well it looks as though, like the totally random and coincidental destruction of food processing plants, that the energy that Europe needs is now crippled.
Western sanctions against Russia have forced European nations to transition to more expensive US LNG. However, this plan looks to have gone up in smoke.
Things are going to get a lot worse before they get better – and it is going to take a lot of time.
https://www.daily-sun.com/printversion/details/625476/LNG-plant-blast-cripples-US-gas-exports-